Welcome to a brand new series here on the blog. I've had so much wonderful feedback on the free printables I've created that I figured – why not make it a weekly deal??
Does that sound good to you? 
To this date, there have been over six thousand downloads of my free printable projects. SIX.THOUSAND. 
You guys really know how to make a girl feel good! 😀
So welcome to my new series, Pretty Printables.
My goal is to make this a regular weekly project, but please bear with me if I miss a week or so here or there – I'm getting better about my blogging schedule, but those pesky kids/husband/pets/day job/laundry/Birthday Blocks do interfere from time to time. I know you guys forgive me though.
Oh, I almost forgot!! My other goal with this series is to feature other awesome printables that fit in with the weekly theme. So you'll have a one-stop shop for multiple free printables each week! That doesn't suck, now does it??
Ok, so let's get it started!
It only made sense, if I was starting the series this week, to focus on spring and Easter.
I'm as tired of the cold and snow as anyone can be, so I felt like experimenting with some fun spring colors. I went digging in my digital stamp collection and dug out this awesome sentiment I got as a freebie from the supremely talented Create with TLC years ago. I mixed up some fun background colors and made both an Easter and Spring version for you to print, frame, do whatever you wish with!
By the way, these free printables will be as mixed up and varied as the baby book pages, blogging organizers, holiday decor, and iron ons that I've already posted on the blog – if one week nothing suits you, please check back again!
I found some other wonderful Easter Printables out there in the blogosphere; check 'em out!
Wondermom Wannabe has a fun printable and a great idea for some neighborly Easter love:
Dolen Diaries has a printable template for creating this ADORABLE Bunny Pom-Pom Garland:
She's also got a great art project for the kids with her printable Easter Egg paint project:
After the kids finish their egg painting, have some fun with this Easter word search from Chrisyisblogging:
The lovely and talented Paulette at Create with TLC (where I got the rainbow wording in my printable above) also has this cute word art:
If you are more religious about your Easter holiday, these two printables from This Simple Home and What Mommy Does are perfect!
What is your favorite thing about spring?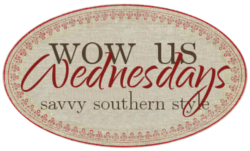 I love linking up at these parties!