You guys, I had the BEST time last weekend! I attended my first ever blog conference!
For my intro to the world of blog networking face-to-face, I was thrilled to be able to get my feet wet with a smaller to-do locally in Chicago. Some really terrific bloggers and sponsors threw together a great program for us Midwest DIY'ers at the Randolph St Market. Seriously fun!!
This event was organized in large part by Karen Kedzuch of the blog Dragonfly & Lily Pads, and I promise you, I'm not quite sure how she was still functioning at this thing! What an enormous undertaking, and all so that they could bring a bunch of local bloggers together. How awesome is that?
I was a little nervous about meeting so many new people (I knew NO ONE previously), but I wore my new bling for a confidence boost. 😉
The conference began with a keynote speaker, Gina Luker from Shabby Creek Cottage. I was unfamiliar with Gina at the onset, but I've since become a major stalker of her amazing blog. Her speech was very inspirational, and I was so glad I was introduced to her work!
  The conference laid out an awesome breakfast spread for the hungry bloggers, complete with coffee. . . and better yet, mimosas! You know I wasn't passing that up.      
  There were awesome Crafty Demonstrations, like this Table-turned-Ottoman from Karen Chudy at Art Is Beauty . . . I'm TOTALLY doing this. I've already started looking for tables!     
The organizers managed to pull off an awesome feat, and I learned it was largely due to a host of amazing sponsors, some of whom are my favorite brands already! I know you guys have heard me mention Hometalk before, since it is my newest obsession. I also got a chance to personally sit down and chat with another sponsor, the two awesome reps from Blitzy – a one-stop online craft supplies shop. Megan and Katie were so nice!
After another awesome demo by the talented Diva of DIY Leeanne Lee, we had wine tasting and lots and LOTS of networking. I met some awesome ladies! I avoided getting my own photo taken, but these pretties below were the fabulous Bre @ Average But Inspired, Carrie @ Kenarry: Ideas for the Home, and Stacey @ Addison Meadows Lane. Do yourselves a favor, and pop over to their sweet blogs. You WILL be inspired.
This was one of the best experiences I've had, and getting to browse the amazing Randolph Street Antique Market during downtime didn't suck either. There was so much to see and do and . . . well, suffice to say, I had a blast. Circumstances prevented me from returning the second day, but I'm so glad for the connections I've made with these amazing women! 🙂
If you want more information on the Randolph St Market, please check them out here:
website: www.randolphstreetmarket.com
twitter:@randolphmarket
instagram: @randolphmarket
facebook: Chicago Antique Market Randolph Street
pinterest: Randolph Street Market Chicago
The full line up from the conference included:
Shabby Creek Cottage: Gina Luker
www.theshabbycreekcottage.com
Making Your Home Your Own: Jennifer Rizzo
www.jenniferrizzo.com
Art is Beauty: Karin Chudy
www.artisbeauty.net
Diva of DIY: Leeanne Lee
www.divaofdiy.com
Dragonfly & Lily Pads: Karen Kedzuch
www.dragonflyandlilypads.com
My Passion for Décor: Melody Smith
www.mypassionfordecor.com
Designers Sweet Spot: Jessica Cramer
www.designerssweetspot.com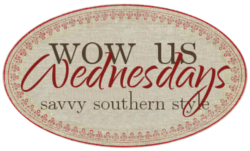 I love linking up at these parties!