**this is NOT a sponsored post. No one from this film knows me or cares. I just think it is seriously awesome and interesting and thought you might too.**
Hey all! It's been a while since we had a laid-back Movie Monday!
Well, sorry to cheat, but this one is sort of focused on TV. Well, TV voices. See, I've become absorbed with the new documentary on Netflix, I Know That Voice.  I found out about it via my favorite time-killing app, Imgur, and I can't wait to show it to my hubby.
Basically, a successful voice actor named John Di Maggio decided to create a documentary about…well, voice actors. Don't know John Di Maggio? Yeah, you probably do. I did too…I just didn't know it!
 I always think of voice acting with a gleam in my eye…something I would have loved to aspire to. As some of you know, I have a theatrical background, with a few small indie films as well under my belt, but I never pursued any voice over work. Out of fear, truly. Watching this AH-MAZING documentary shows me I was right to fear.
Thou shalt not attempt that which
THOU IS NOT ACTUALLY GOOD AT.
These guys get so much guff for what they do, from shmoes like me who think. "Well, I can talk and make voices. I could TOTALLY do that."
NO, you really can't. These people show you why.
Who loves The Flintstones?? C'mon, I know at least SOME of the people who read my blog have heard of the Flintstones. Did you know that THIS guy is the (current) Fred???
Does this man look ANYTHING like Fred Flintstone? Of course not! He's a VOICE ACTOR. Kinda like how Bart Simpson is a woman.
C'mon, you all knew that, that's not new. But did you know that Luke Skywalker is also the Joker from my favorite animated Batman series??
Okay, I could go on and on and on about who plays who, but there is more than that to this documentary.
One of the great points these talented professionals make over the course of the incredibly interesting video is how HARD it is to do what they do.
The current Porky Pig breaks down his character into syllables…in a way you will be shocked to see.  Another gives three performances as the same character, all completely different. Still another spells out a key principle of voice acting: you can do Bugs Bunny? Awesome. Can you do him when he's angry? When he's sad? Scared? Amused? Can you do him for five hours straight, saying everything BUT "What's up doc?"  No?
Then keep moving.
I highly suggest you check it out for yourself, if you are any kind of cartoon lover. There's a very loving homage made to the man himself, the man of many voices, Mel Blanc.
Do you know the voice behind your favorite cartoon?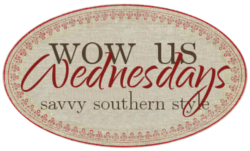 I love linking up at these parties , and at House of Rose!