You guys, my bathroom has been in DIRE need of a makeover. I haven't touched it much, since renovations on the big scale are sort of out of our budget right now. However, it is still painful to walk in to that boring, builders basic bathroom everyday. If I can't expand and update my shower, at least I can make it prettier, right?
Thanks to this month's Fab Furniture Flippin Contest and DLawless Hardware, I was able to take my master bath from blah to beauty.
I still had leftover paint from my IKEA hack, and it worked beautifully for my bathroom update. As part of the contest I chose a few select pieces from DLawless Hardware to finish my update.  But first, take a glance at the boring bathroom I inherited at my home closing.
Functional and boring. When my ten year old faucet handle snapped off, I decided enough was enough. Thankfully, I had a lovely challenge to inspire me to fix my sad bath.
Ok, so let's get to it! This theme's challenge is "Class It Up". Well, my bathroom definitely needed classing up. So I did what I could. I picked out some lovely new hardware from DLawless and got to work.
Seriously, how boring and crappy is this!? It was what I got when we bought the house. I've been suffering with the ugly and when the handle to my faucet broke off, I was DONE.
A few coats of paint and the new hardware made ALL THE DIFFERENCE.
I am SOOOO happy with my new bathroom!
If you are interested in participating in the monthly contests, contact info@fabfurnitureflippincontest.com.
I received hardware from DLawless Hardware as part of this contest, but all opinions remain my own.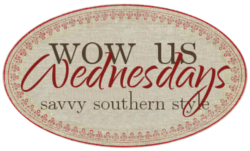 I love linking up at these parties