Happy Sunday everyone!  I'm still working my crafty fingers to the bone on a bunch of exciting projects! Here's a sneak peek at one of them:
This baby is getting a much needed face-lift, so don't forget to check back to see the after!
While I'm working on other things, I'm fortunate to know lots of other crafty bloggers who are kind enough to let me share their creativity with you in the meantime!
Today I'd like you to meet Erlene from My Pinterventures!
Erlene is a fellow party host for our Merry Monday Link Party series! She's got a ton of great posts, so you should definitely check her out. Today I'm guiding you to a fun baking soda craft she created!
The beach theme is so pretty here, and I love the starfish! You could really use this technique to make any shape or art you wanted, too.
Get the recipe and the low down on this baking soda craft over at My Pinterventures, and tell Erlene you stopped by from C'mon Get Crafty!
I'll be back posting new crafts soon, and sharing more awesome posts from other great bloggers. Stay tuned!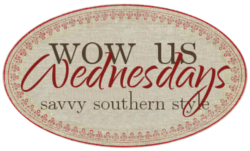 I love linking up at these parties!