Hello lovies! Can you believe it is the first week of February!? CRAZINESS!
I mean, seriously, where the heck did the January go? Apparently, Punxsutawney Phil did NOT see his shadow, and for the first time in what feels like forever, we can all hope for an early winter. In Chicagoland, that is like GOLD.
*Post contains affiliate links*
Anyway, it isn't Tuesday, but I still have a Pretty Printables for you! Ironic, too, since it is all about blog organization, something I am STILL struggling with right now. It seems like January has just been so difficult to get back into the swing of the blogging world. :/
I've done blog organization printables before, and I do still get a good deal of use out of them. But as I develop as a writer and blogger, I notice the need for new ways of keeping on track. One is a chore list.
Now, I did tailor this to where I felt I needed the checkpoints, but never fear – I have a blank version for you as well. 🙂
I also need CONSTANT help remembering my social media chores, so I made up one of those as well!
And a final checklist for all those new posts I plan to create!! 🙂
Obviously, if any of these don't really apply to you but you like the overall style, you can always use PicMonkey to white out what doesn't work for you. 🙂
Let me know how these work for you, or what extra tips you have for getting in gear in 2016! 🙂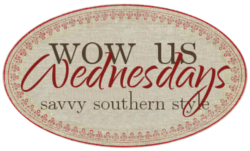 I love linking up at these parties!