Monday is back, but so is the Craft Room De-stash Challenge! #craftroomdestashchallenge
I hope your weekend was lovely, friends! We spent a long weekend in Michigan celebrating a family wedding. It was a wonderful time and a great escape from the grind. I SHOULD have – repeat, SHOULD HAVE – made a project ahead of time for the Destash Challenge, but as with most of my plans involving productivity, I fell short.
So this month, I am sharing a round-up of past challenge posts alongside my crafty and creative blogger buddies who were much better than I at getting their projects finished and properly de-stashed!
Meet Your Hosts!
The Inspiration Vault | C'mon Get Crafty | Domestic Deadline
Modern on Monticello | This Autoimmune Life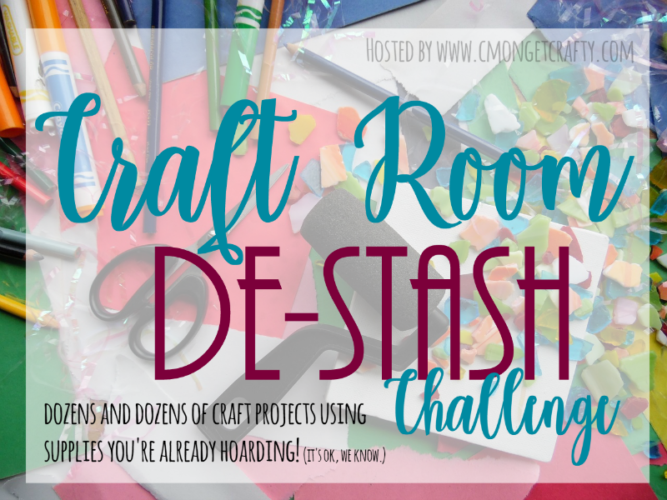 Every month a group of bloggers are challenged by me to create a new craft or project from their own stash of goodies! Everyone is allowed a $10 allowance for necessities to complete their project, but the bulk of it must be created from their own stash of goodies. Check out some awesome creations you might be able to make from your own stash! #CraftRoomDestashChallenge
This challenge was born from a random idea one day, but the response has been incredible! Not everyone participates each month (hello, real life and all), but its so much fun to see the creativity that comes from looking through your horde of untouched craftiness!
Here are a few of my past creations: