I'm so excited to host another month in the Craft Room De-stash Challenge! We've added even more members, so there should be plenty of new faces to check out!
Every month, a group of bloggers challenge each other to create a new craft or project from their own stash of goodies! Check out some awesome creations you might be able to make from your own stash! #CraftRoomDestashChallenge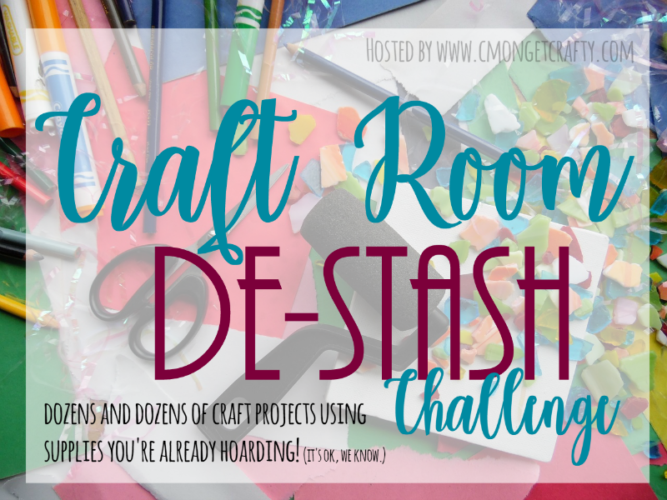 Here's a glimpse at some of my projects from past challenges:
<
This month I was at my wit's end, with a vacation/hubby birthday party/Father's Day/upcoming wedding. . . I did not have a moment to spare on my own de-stash. 🙁  However, you can still find all sorts of fun projects from our awesome bloggers below!
What crafty creations could you make today from YOUR craft stash?! #CraftRoomDestashChallenge
Click To Tweet