Okay, technically, "canvas" is misleading. I tried photos on canvas, but with less success. I saw these basswood canvas boards at

Michaels

and decided to give them a try – a true lazy man's photo project. 
***I feel compelled to add that I have purchased professional canvas prints, and they are GORGEOUS. With a friend who is a professional photographer, I know it must be maddening to see these cheap DIY posts, and I just want to go on record as saying in NO WAY does this replace the beauty and quality of a professional print – but until I can afford all the pro prints I want, I'm happy to slum it with DIY, and share the method and results with the rest of you. :)***
Seriously, I feel like a fraud making a tutorial on this. It's THAT simple. 
Print your chosen image, either at home, or through a photo place. Even a board that says 8×10 doesn't fit an 8×10 photo perfectly, so you'll need to carefully trim yours to fit. I use my Cricut paper trimmer – cutting a photo with a piece of printer paper beneath it keeps the edge crisp and clean.
You get the size basswood canvas you want. The primed and unprimed cradle boards at

Michaels

also work well.
I opted for 8×10 for mine. Next step, paint! Any color you like, I went boring with black.
Sponge brushes rock my world.
Next step? Take  your spray adhesive and liberally coat the back of your selected photo. I printed mine at home on premium photo paper I already owned, so no cost involved, unless I break down my ink usage/cost, which I am too lazy to do. I told you – lazy man's canvas.
Take your well-coated photo carefully and apply it to your canvas board, firmly smoothing it out all over. I printed a glossy image, so to avoid fingerprints, I used socks on my hands. Classy.
DONE!  No, seriously, that was it. Fingerprints could be issues with glossy prints, but I'm not really planning to manhandle these once they are hung, so I'm taking the risk. I avoided a clear coat for fear of screwing up the print somehow. 
For some more fun, I made some small ones on actual canvas – $3 prints at Michaels of Marilyn Monroe and Audrey Hepburn converted with the help of some paint and spray adhesive. 
And that is the full story – try it out and be sure to tell me how it worked for you! 🙂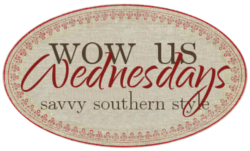 I love linking up at these parties , and at House of Rose!