I would have loved to have this pretty DIY wedding guest book printable when I got married! How fun, and so easy to make!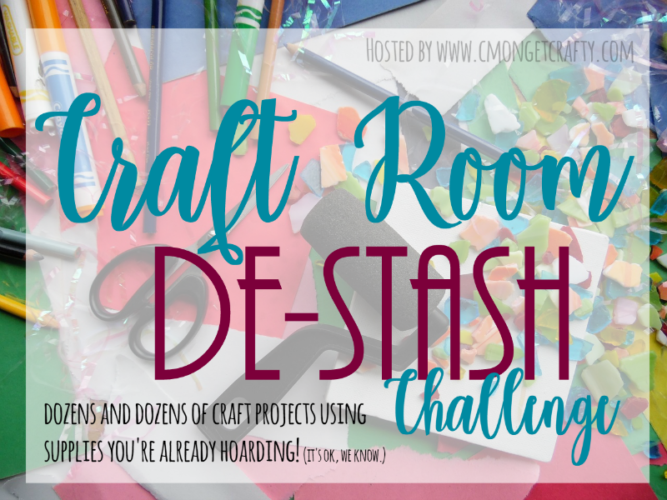 Every month a group of bloggers are challenged by me to create a new craft or project from their own stash of goodies! Everyone is allowed a $10 allowance for necessities to complete their project, but the bulk of it must be created from their own stash of goodies. Check out some awesome creations you might be able to make from your own stash! #CraftRoomDestashChallenge
Meet Your Hosts
Teadoddles   |   Shoppe No. 5   |   Purple Hues and Me
  C'mon Get Crafty   |  This Autoimmune Life
Modern on Monticello  |  Stone Cottage Adventures
I have so much paper from my years of stockpiling, it is really a big deal. I'm pretty sure I bought this romantic wedding and love inspired paper to scrapbook my OWN wedding, which was a decade ago. . . .so there's that. #Shame
But even if I'm already married, I can still get inspired by wedding bliss for others! My cousin is getting married in a two months, and it sort of put me back into the DIY wedding vibe. This pin has been freaking viral all over my Pinterest, and it inspired today's Craft Room Destash!!
I loved how easy this wedding guest book was to make, and I got to pull out my old stamps and punches. I used to love to make cards and paper crafting but I just don't get the time anymore. I'm actually just impressed at the shelf life of my Versamark Ink!! (BEST INK PAD EVER.)
Just for you fun readers, I've included a free printable version as well!! All you need is a heart punch and some craft paper to recreate this cute wedding guest book printable DIY!
How to Make This DIY Wedding Guest Book:
Stamp your image on the lower corner of white card stock (or use this free printable!)
Use heart punch to cut out multi-colored hearts for guests to sign.
Stock a glue stick for guests to stick their signed hearts to the printable.
Enjoy!
If you know anyone who might want to use this free printable, download it via my link below!! Remember that ALL my printable designs are for personal use only, and I retain all the rights.
Now let's see what everyone else was up to!