In case you guys haven't noticed in the past, I kinda love me some St. Patrick's Day. 😉
There's my Dollar Store St. Patrick's Day Wreath . . . or my Irish signs. . . .and the other Irish signs. . .  Irish recipes. . . well, you get the idea. 😉
Having a fair share of Irish in me makes me love the month of March. I also recently discovered that it is National Craft Month! Yet another reason to love it!
The hubby is working on a post on Irish drinks for his own blog, the Artful Drunkard – I'd check it out. 😉
Anyhoo, on to this month's Pretty Printable!!
I designed this one to be of use for any occasion, including St. Patty's. 😉
We've all had those mornings.
If you're interested, I'll be updating this post with links to tees and other items with this printable in my Zazzle shop shortly. Please understand that these free printables I offer you are not available for commercial use and remain my own property. 🙂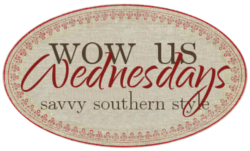 I love linking up at these parties!