Get crafty and festive with this Reindeer Wine Cork Ornament DIY! Transform ordinary corks into adorable holiday decorations. Rudolph would approve! 🦌✨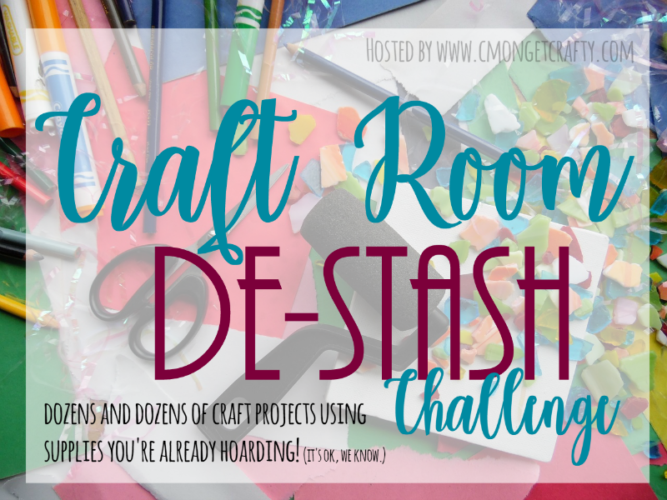 Every month a group of bloggers are challenged by C'mon Get Crafty to create a new craft or project from their own stash of goodies! Everyone is allowed a $10 allowance for necessities to complete their project (i.e. paint brushes, glue, etc), but the bulk of it must be created from their own stash of goodies.
Let's meet this month's bloggers!!
C'mon Get Crafty | Purple Hues and Me 
Domestic Deadline | Across the Blvd
This Autoimmune Life | Sew Crafty Crochet
I have dabbled in the wine cork ornament game before. I intended to make something new, but somehow ended up ten years in the past and made the same thing! Weird!  It's ok though, because it still turned out pretty darn cute!
For this month's challenge, I took a little survey of my inventory. I definitely have too much stuff, but most of it honestly is tools rather than useful products.  This jar of wine corks ended up more decorative than useful, and yet it turned out to be key to my craft!
Years ago, I made a wine cork reindeer ornament. This year I intended to make something new, but it came out a reindeer anyway. LOL.
In keeping with destash decorum, I spent NOTHING on this project. (I hoard way too much crap as it is). This is only a portion of my fabric remnants.
Go ahead, feel better. I'll wait.
For the corks, I made sure to steam them first, to make them easier to cut. I honestly wasn't sure what I was going to make, so I made many options. I think I could have come up with something like a penguin or a snowman, but it would really just be a painted wine cork, rather than any sort of assembled craft.
Did I slice my finger while slicing these corks? Yes. Yes I did. 
After gluing my little friend together with the tiny incision into one cork, I drew his face and eyes on with a combo of  black and white paint plus a red marker. A little extra ribbon scraps created a fun little scarf and my "hook". Voila!
Now let's see what everyone else was inspired to create!
You are invited to the Inlinkz link party!