Hello everyone, and welcome to my share of the 2015 Ornament Exchange, hosted by my Merry Monday co-host Erlene of My Pinterventures.
My Ornament Exchange partner was Wendy of 10 Acres and 6 Chicks, and I loved getting to make this for her. I went slightly simple, but hopefully still meaningful.
This is my Secret Message Ornament for the 2015 Ornament Exchange:
I admit, I racked my brain on this one. I tried to come up with something super creative, and perhaps I failed. I already had these clear globe ornaments in stock, and when I saw these burnt wood letters and Christmas sequin packs, I thought for sure I was on to something!!
My idea was to fill the globe with the sequins, and use the wooden letters to create little messages that would appear and disappear with a shake of the ornament.
The first thing I learned was that the sequins were not enough on their own. I ended up adding not only the four packs I bought, but a generous helping of white glitter as well.
I used wood glue and a fine tipped paintbrush to secure the letters together in the word choices I'd selected.  When all said and done, I ended up only using "Joy" and "Peace" to avoid over crowding.
Depending on how you shake it, the words fade in and out of the glitter/sequin menagerie at the base of the globe. Pretty!
The Ornament Exchange is a HUGE party, and so many bloggers are participating! Check out my fellow posters today:
 If you missed the previous days, check them out here:
Do you do an ornament exchange?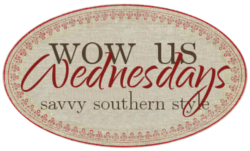 I love linking up at these parties!