**This is a sponsored post on behalf of Lowe's and P&G. I received compensation to facilitate for my time in reviewing the product, but all opinions are 100% mine.**
I realize Spring Cleaning is a thing, and I personally love it. I also practice "Autumn" Cleaning, I'm just waiting for it to catch on.  I would probably institute a cleaning theme for every season, but winter is just freaking cold and I'm not touching anything outside my house. Forget that.
Since we bought our house six months ago, we've debated between the garage and the basement in regards to storage. What does that mean? Basically, that stuff gets…well, thrown somewhere. Tossed here, shelved there. No rhyme or reason, just stick it on a shelf. I was getting annoyed hefting baby carseats and groceries around the various debris in the garage, so that was the room to hit.
Cleaning & Organizing Your Garage
As you can tell, we have really just tossed various tools. gardening equipment, and everything else under the sun got tossed on the shelves.
I was inspired by Lowe's and their current "Have You Tried This" sequence they've been promoting on Popsugar. Brooke Peterson has been tackling all sorts of DIY projects with various P&G products, calling it "Fall into DIY".  Check out the video!
I grabbed a Mr. Clean Magic Eraser Outdoor Pro for my garage project. The regular Magic Erasers are DA BOMB, so I figured the Outdoor Pro would be be just as awesome. It was!!  I was able to scrub out my garage and reorganize to a much more organized setup!
Okay, it ain't the Hilton. It's a GARAGE. It is still a HUGE improvement! I personally love the lack of nasty webs and grit, thanks to the Mr. Clean Magic Eraser Outdoor Pro.  If I were you, I'd grab this sucker and do some "autumn cleaning" (it's going to catch on!) before the winter blues set in.
To get all these great products, you can go to the Lowe's Cleaning For Every Season link below!
http://www.lowes.com/Cleaning-for-Every-Season/_/N-1z0w6xy/pl#!
If you still are skeptical, I can fix that. How about $100 Lowe's Gift Card to try it out yourself??
I knew that'd get ya!
⇓⇓⇓⇓⇓⇓⇓⇓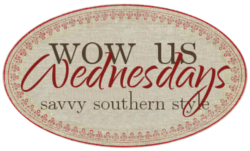 I love linking up at these parties , and at House of Rose!