*This post contains affiliate links*
I'm sure I'm not the only one out there who loves a "travel" theme in home decor. Hundreds of home magazines would immediately negate such a claim anyway. I do have one small idiosyncrasy about using  travel in my own home decorating – I only want to use my own pictures. So I had to come up with a DIY approach to wall art that made them seem more artsy.
Thanks to wonderful online tools like the old Picnik and the new Picmonkey, I can take some pretty basic shots from my travels and make them much more artistic and wall-hanging-worthy. I love Picmonkey because anyone can use it with a minimum of fuss. While I'd love to learn Photoshop one day, I just don't have the time to devote to such a skill at the moment, and so I get my instant gratification from Picmonkey for the time being. 🙂
One of the photos I've used is from our vacation to Ft. Myers, Florida, back in 2011. Beach pictures are hard for me; I mean, a coast is a coast sometimes. So I sort of walked the beach a bit until I found something interesting to add to my shot. Now, I've stated before, and I'll do it again: I am NOT a photographer. However, I can completely understand how much more interesting something is when taken from different angles, or with interesting objects. So I just try to look for those opportunity when shooting my "artsy" shots.
Here's the original shot:
Using a combination of features on Picmonkey, I created a few different versions of this picture. I always start with basics, adjusting Exposure, Brightness, Clarity, and Color. Then I move into the fun stuff.
Picmonkey has  a lot of great little built-in effects you can use to mess around with your images. Sometimes it's fun to just play around and see what you come up with! Some are obvious, like Dark Edges or Frost, and others you need to apply to see how they affect your image, like Dusk and Tranquil.
I honestly don't remember which tweaks I ended up applying, but here's a few different versions I was able to create of my image:
There's a LOT of ways to get funky on Picmonkey.  Sometimes I do things, just because they are a little out there, and I can always decide later if they are worthy to show. Like this one, which I wasn't really sure about…
Can't say I really think that turned out well, but you can see how you can add overlays for some different looks. You can also do some basic edits that simply enhance a picture without getting too artsy or funky:
That doesn't mean the fun and funky can't turn out REALLY cute!!  I don't know what to do with it, but I did have fun using the Posterize tool on this cute pic of my son:
For my own wall, I ended up going with a sedate, cool version of the beach scene. A nice thick frame from Michaels was a great companion for it.
What effects would YOU want to play with?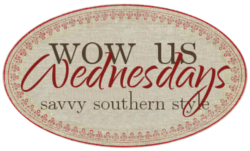 I love linking up at these parties , and at House of Rose!