Ahoy hoy!
I'm so happy to have you back for another post in my Baby Series! Today is pretty fun, I think – and it comes with a freebie! Who doesn't like free stuff?  Today I want to share with all of you out in bloggy-internet-land how I decided to get my DIY on for Baby Crafty #2 with my
Free Printable Baby Book Pages!
Too fun, right?
Let's face it, with the second kid, the bells and whistles have long since disappeared. No shower, and not really many baby gifts. (A LOT of hand-me-downs, which can be great all on their own.)  I received a baby book from a friend when J was born, and for our newest little guy, I couldn't figure out why I couldn't just make one!
No good reason not to!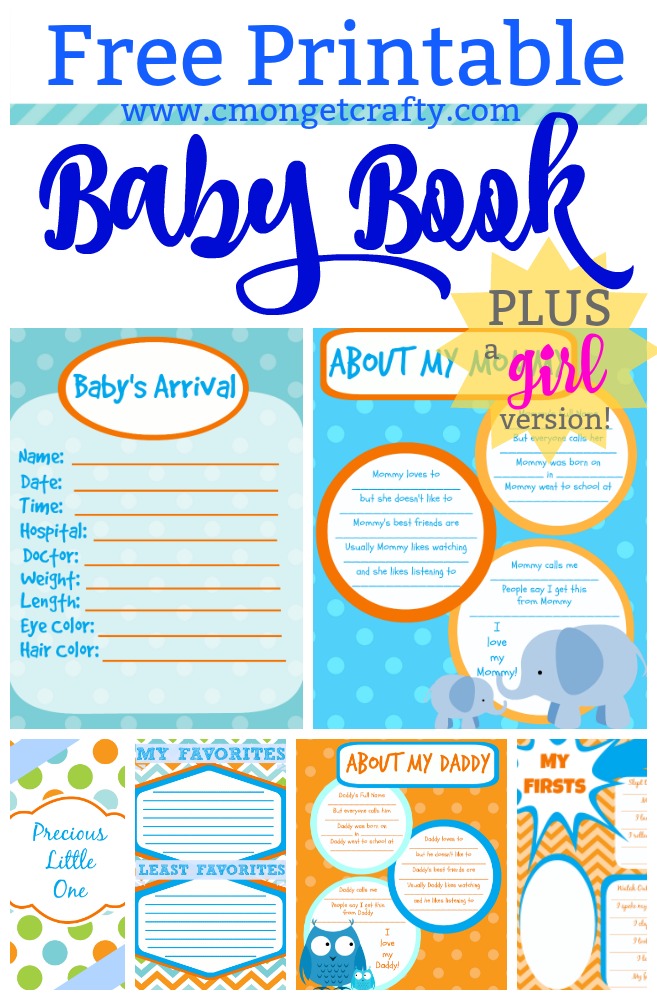 *This post contains affiliate links – read my full disclosure here.*
We all know (or should check out if you don't!) how awesome Picmonkey is. It has served me well in the past on my various projects like my Monster Spray and our Vacation Wall Art, so naturally it was a no brainer where to get started making my own printable baby book pages! I used J's baby book to reference some good items to include, and added a few new ideas as well. Check out what I came up with: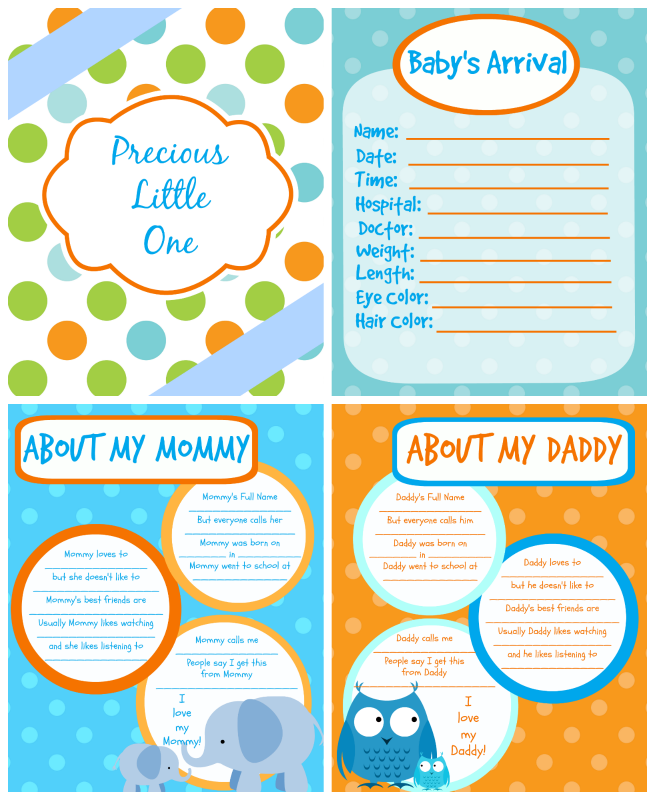 A $1 binder at Walmart, page protectors, and some card stock, and my custom baby book is ready for #2 to show up! You could also up the "fancy factor" with a plain scrapbook and page inserts from a craft store like Michaels – that's the kind of book J has!
The great part is I can make new pages as ideas pop into my head, or occasions come up! The possibilities are endless!
If you'd like to use my printable baby book pages, you can download them for free below! Please, please link back to me for credit if you are sharing with other people – but do feel free to share away!! These pages are my own design, for personal use, and are not to be sold elsewhere under any circumstances.
NOTE: You may need to sign up for a Canva Account if you don't have one, but it is free to download the design!
Don't forget to come back and visit for the other posts in my Baby Series!
Links will be added as the posts go live, so pin this now and check back later for all the goodies in one spot! I'm going to share with you:
How to Make a Diaper Wreath Tutorial  (and Diaper Bouquet!)
Make Your Own Baby Book (with free printables!)
Unique and Fun Baby Shower Gifts
More PicMonkey Projects:

You Might Also Like