While not really the time of year you might think of to send cards to people, Halloween can be a great excuse to whip up some fun cards! I've picked up a decent collection of Halloween stamps over time, plus some fun stickers and embellishments. I decided to have some fun and get crafty with a tri-fold card!
Time to Get Crafty with Cards!
Halloween Card
Materials
Cardstock
Embossing powder
Heat tool
Large Swirls stamp
Versamark Inkpad
Halloween kitty Digital stamp
Cauldron digital stamp
Halloween spider stamp
Colored pencils
Halloween stickers
Watercolors
Spellbinders Nestabilities Labels 12
A lot of work went into this one. I actually adhered two pieces of cardstock to each other – orange for the outside and beige for the inside.  I used a large swirls stamp and black Versamark ink to create the swirly design, and followed it up with heated clear embossing powder for the glossy finish.  I like the Versamark fine ink because it does such a great job on detailed stamps.
Spellbinders Nestabilities dies were perfect to make my "windows". I just picked two dies directly nested so one window was larger than the other.
The row of potions about the window on the stone shelf were cut from a stickers strip, and the bat is a sticker as well. I also ran black ink along the edges of the "windows".
The kitty and cauldron are digital stamps – I found the kitty here at the Graphics Fairy, and the Cauldron here. I merged the two so the kitty appears to be sitting in the cauldron, and drew the water lines. I also used a technique called "paper piecing" where I printed the images out on different papers and adhered them all together. That's why the kitty has such a fancy hat, lol.
The stone walls of the dungeon  he's in were just hand drawn on and inked. I also drew the little bench and the broom, and used colored pencils and watercolors to finish the look. The Halloween sentiment and spider were stamps.
A lot of effort for one card, I admit, but I love the end result! Do you like to get crafty with cards?
Which of these techniques would you want to try?
If you like this card, be sure to check out the gallery for my other creations! You can also check out my Advertising page for a way to order a custom made card for yourself – for any occasion! 🙂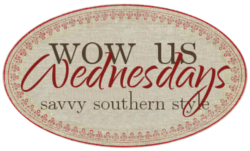 I love linking up at these parties!