I recently discovered the wonderful world of Hometalk; if you are a fan of Pinterest, then Hometalk should be your newest addiction. So many wonderful projects and tutorials, many with direct ask-and-answer commentary from the project designers.
You not only get to browse the great projects posted, but you can even post how-to questions!
"How do I build my own bookshelf?"
"How do I get oil out of my carpet?"
and more of these great DIY questions. . .
Hometalk was extremely flattering when they asked me to cultivate a board of my favorite Kid's Decor Room Ideas after I posted my Superhero Table Makeover.  There were plenty of awesome posts to peruse in this category, and I found so many that I loved! There were small hacks, full room makeovers, and unique decor ideas to make the perfect kid's room or play space for your needs. Pop over to the board and check out some awesome DIY reveals!
**This is NOT a sponsored post, and all opinions are my own.**
Have you signed up on Hometalk?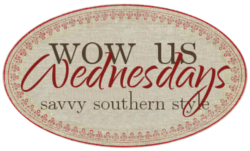 I love linking up at these parties!