I am so excited that I am finally getting to share my Disneyland themed posts with you guys! This has been a long time in planning, and now it's here!
Welcome to my Disneyland Week!
Every day this week I will be posting a different aspect of how I threw my son a Disneyland themed birthday party for his first birthday. There will be posts on decorations, food, birthday outfits, and plenty of free printable goodies for you! You don't want to miss any of it, so be sure to subscribe to my posts on the right side of the blog so you get first crack at each topic when it goes live!
So, let's dig right in, shall we?  Today's post is the first, so naturally we should start with the birthday invitations!
This post contains affiliate links. 
It has been quite some time since I made any cards, and I have missed the fun. I fully intended on handcrafting the invitations for H's big bash and making them as cute as possible. However, that sneaky bandit "Time" sort of stole my thunder on that idea. 🙁  For the sake of ease, I ended up creating a digital invitation that I posted in a Facebook event, and printed up copies to mail to our non-Facebook guests.  I did get to paper craft later on, making the thank you cards. 🙂
Since the party itself was intended as a Disneyland themed birthday, I didn't necessarily want just a Mickey Mouse style invitation. I took to Pinterest to search for inspiration, and I found this vintage image:
Perfect!
I saved the image, and uploaded it to Picmonkey to get started personalizing it.
I used the Overlay tab to put layers over the words I didn't want on my invitation. I used the eyedropper to match the new layers to the original color, and created my blank canvas.
Next, I used the Text tab to add in my own party wording. I played around with a variety of fonts until I was satisfied with the design. I love that you can use your own fonts as well as the abundance of fonts offered by Picmonkey. This way, I was able to add in a Disney font as well!
I love how they turned out!! The ones I printed I secured to some black card stock and popped them in the mail. Easy peasy!
Show your #Disneyside with FREE printable templates for a #Disneyland themed party!! Click To Tweet
I did get to play with my fun paper crafts for the thank you card! 🙂
For your own printable invitation template like the one above, just click the download link below! You can use Picmonkey to personalize it for your own party!
**These printables are intended for personal use only. Please do not sell any printables on this site. A link back to the original post is much appreciated when sharing!** 
So there you have the first post in my Disneyland Themed Birthday Series!
Be sure to check back tomorrow for the next post! The birthday boy himself doesn't want you to miss out! 😉
If you love Disney like I do, be sure to follow my Disney Pinterest Board!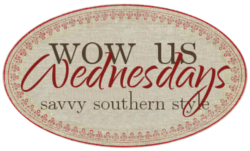 I love linking up at these parties!