Please say hi to Jayleen from How Do The Jones Do It! Jayleen is helping out while I enjoy some baby cuddles with my new little man, and I know you'll love popping over to visit her!
I'm Jayleen over at How Do The Jones Do It?
I am a forty-ish mom of two awesome kids striving to live a life of balance physically, spiritually, mentally and financially. I'm constantly looking for ways to learn and grow. I love to try new things and see what sticks. I hope to explore with you!
Today I'd love to share a post with you on
When my daughter was born, a friend made beaded socks for her. I loved them so much that I enlisted my sister-in-law (who is all things crafty) to teach me how to make them. Beaded socks have been a huge money saver for us over the years as they have been my go to gift for just about every baby girl shower. Thirteen years later, I'm still saving money and they take about 30 minutes a pair to create!
Pop on over and have a read! Thanks so much for visiting and I'd love you to follow me!
You can follow Jayleen on
Be sure you tell her you found her here at C'mon Get Crafty!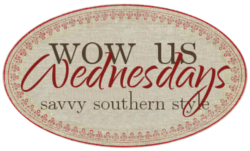 I love linking up at these parties , and at House of Rose!