**This is NOT a sponsored post – I have not been compensated, and all my opinions are my own. This post DOES contain affiliate links, which means if you click on them there's the possibility I could earn a few pennies, maybe even a few bucks. The links contained in this post in NO way influence my content. **
"Life moves pretty fast. If you don't stop and look around once in a while, you could miss it."
You said it, Ferris.
Since I've made no attempt to hide my love affair with films, I decided to incorporate them into a regular posting. Welcome to…………
This week's Movie Monday feature is "Teen Scene".   Here I am listing some great teen movies that, for me anyway, never fail to thrill my inner tween-to-teen.  Every generation has their own teen idols and icons; I grew up on Nancy Drew, The Babysitters Club, and these movies. Some came before me, but helped define my growing years. Some came after I was already in my teens, but helped me understand my teen years.
I can't even pretend this is a complete list, but these came readily to mind, and that's good enough for me!
This movie is the such a great teen classic. It not only features my beloved Chicago (and I'm lovingly ignoring the obvious geographical errors evident throughout most of the film), but it represents the genius and wonder that is a John Hughes film. Ferris (Matthew Broderick) is the boy you wanted to date, envied from afar, or loved to hate, depending on your own role in the high school universe. Ferris is like, Diet Bad Boy. He maneuvers and manipulates and skirts the boundaries of rules, but you're comfortable knowing you're not about to be taken on a drug-induced killing spree or high stakes bank heist. Playful rule-breaking?
However you classify it, this movie is a must.
No, this film isn't on my list because it again takes place in the Windy City. (Though maybe filmmakers should take note – clearly Chicago is the place to be!)  It is on the list because it is AWESOME.  Poor Chris (Elizabeth Shue) gets stood up by her hottie football-star boyfriend and ends up in baby-sitting hell.  A runaway friend, a flat tire, and a jealous husband lead Chris and her charges on a crazy, whirlwind adventure through the city's mean streets. It's all worth it though, just to see the look on your face when you think back and realize that Dawson, the owner of Dawson's Garage and their ultimate destination, is a very young, very HOT Vincent D'Onofrio. No seriously. Take a look.
Yes, really. Take that, Law and Order!
The original Bring It On is snarky-cheerleader at it's finest. Torrence (Kirsten Dunst) seems unaware or uncaring that, for a popular cheerleader and new captain, she's actually lovably dorky. That might be what I love most about this movie, outside of course from the above mentioned snark and the impossible-not-to-dance-to soundtrack. I love that she screws up, looks like a fool, doesn't take herself too seriously, and STILL gets to be popular and ensnare a hottie boy toy.
Before he was McDreamy, he was McGeeky. (And I highly doubt I'm the first to make that joke. Poor Patrick.)
If you somehow missed this film growing up, you need to go back and check it off the list. When my son is old enough to appreciate it, I very much look forward to sharing this with him – and rolling my eyes at all the jokes he's likely to make about the fashion, while pretending I didn't myself once roll my jeans or poof my bangs. Ronnie Miller (Patrick Dempsey) makes the deal of  a lifetime with his secret crush, the wildly popular Cindy Mancini, and catapults himself into the Cool Clique.
"He went from totally geek to totally chic."
Unless you were one of the Cool Clique to start, you probably can relate to the occasional urge to infiltrate the circle. I'm not saying everyone was permanently yearning to be part of the "in crowd", but outside of The Breakfast Club and  up until Judd Apatow's Freaks and Geeks, the cool kids were generally portrayed as the ultimate desirable group to hang with. Zack Morris ring a bell? In Can't Buy Me Love, Ronnie sees just how easy it is to let the awe of popularity change you. If you have seen this movie, then you know just how crushingly realistic the high school reality can be when you overreach the drawn boundaries of teenage society.
Now, to be fair, I didn't see Mean Girls  until I was out of college – way after high school.  However, this movie is a definite must for this list. It's AMAZING!  Tina Fey is responsible for this claws-bared commentary on "Girl World", from the fresh perspective of a pre-pitfall Lindsey Lohan. Regina George (Rachel McAdams) and her Plastics will take you back in time.  Cady (Lindsey) does her best to wreak havoc on the Queen Bee of Girl World, and watching her mini-triumphs might just satisfy your inner vengeful teen.  This movie spawned so many pop culture references, you may not even be aware you know of  it.
That's because it's SO FETCH.
It is entirely possible that you missed this gem – I don't even recall how I came across it. It is definitely one of my favorite 80's movies though, and a great look at the OTHER side of high school. You know, the boy side.
Terry (Joyce Hyser) doesn't think she is getting a fair review in a journalism contest from her sexist teacher thanks to her attractive appearance, and so she enrolls in a different high school….as a boy. So what exactly is it like to be a boy in high school?  First clue – girls don't have a clue. Popularity does not necessarily travel with you across school districts OR genders. I love the lengths Terry will go to to prove herself, despite either gender.  There are a lot of cringe-worthy moments, but also a lot of genuine heart and hilarity. You really should watch.
Obviously I couldn't finish this post without mentioning the creme dè la creme of high school cinema. I mean, AS IF!?
Clueless sparked more pop culture references and and fashion fads than anything else I'd seen before. I remember wishing I was secure enough in my tomboy body to pull off the plaid skirt and jacket combo that Cher (Alicia Silverstone) made a staple in every 5-7-9 and Wet Seal store.  I grew up in a small little town, so the glitz and glam of Cher's Beverly Hills lifestyle was like a contemporary Cinderella princess come to life.  What's crazy is how none of us could know the amount of stars that would be born in this movie – Paul Rudd, Donald Faison, Breckin Meyer, Brittany Murphy…it's crazy! (They may have been famous or popular pre-Clueless, but I personally didn't know of them.)
Movie Monday: Great Teen Movies Click To Tweet
So there you have my little list! Again, I say that there is clearly no way this is a complete list – how could it be?? But I look forward to hearing what movies YOU would add to it! 🙂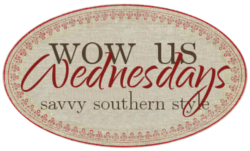 I love linking up at these parties!