UPDATE: AS OF 2016, I HAVE CLOSED MY BIRTHDAY BLOCKS SITE/STORE. THANK YOU TO ALL MY PAST CLIENTS AND THOSE WHO'VE INQUIRED SINCE. 
Some of you may not know that in addition to my 9-5er, mommyhood, and blog life, I actually run my own business. You can read all about the origins here, but my shop is centered around one the best things in life – babies!
I create custom monthly countdown blocks to celebrate baby's milestones during their first year and beyond. I also make custom baby cards, decor, and other items. I LOVE custom orders.
I was really excited when I received a request through my shop to create a  set of Birthday Blocks with a matching set of Name Blocks for their daughter.
Name Blocks?
 What a great idea! (And why didn't I think of it before?)
The Birthday Blocks order was another custom request, to match a coral, grey, and teal nursery.
Here are the blocks I created: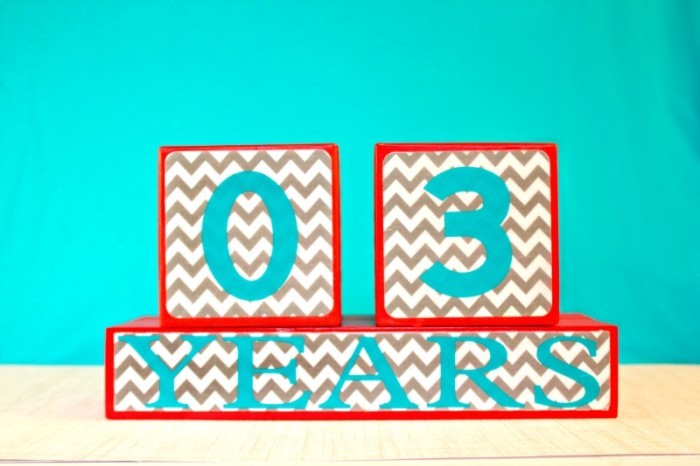 My customer requested her daughter's first AND middle name to match, but rather than exploit her beautiful choice of name, I used a few of her letters to create MY favorite name for the photo below….which I don't (yet) have a girl to use on. 🙂
I loved them so much, I added custom Name Blocks as an option for all existing Birthday Blocks designs, as well as new custom orders!
Head on over to Birthday Blocks and shop the designs today!