Let's not quibble, we are probably 90% of us excited about getting organized when January rolls around. It makes perfect sense to me, after the crazy/harried/disorganized mess of the holiday season.  I think most of us are ready for some spring (winter?) cleaning, some re-prioritizing, and an overhaul on our perspective and routine. Otherwise, resolutions would be nothing, right? Most of us are ready for a reboot. 😉
Well, I've been busy organizing myself already, so I haven't really had time to create any new printables for you wonderful people. 🙁 Instead, I decided to share with you a bunch of the amazing printables I use myself, generously donated by bloggers all over the web! Here are my favorite organizing printables, the ones I intend to get a LOT of use out of in 2015. 🙂
First up, check out this great group of Grocery Shopping Printables from Simplee Thrifty! I just found these and used them on my last trip – or, I should say, my husband did. I was out of town for the weekend, but these fabulous printables allowed me to perfectly organize our shopping by store, AND coupon-to-product! My husband has a tendency to forget at least two things each time he does the shopping, and he NEVER remembers to use the coupons, nine times out of ten which are in his pocket. Sigh.
This printable from Clean Mama is guaranteed to come in handy during that first cleaning wave you go through. I for one am always questioning whether or not it is safe to get rid of things ( will I need this? but what if …? or if …?). It's the worst, and probably how I end up hoarding so much crap I really don't need.
 What I like best about this printable from Plum Deluxe is the simplicity. Half the time, I get annoyed at my messy scribbles and will either redo an entire sheet of something, or else stop using it entirely. (What, no one else does that? Just me?? Wow, ok.) This printable allows for a daily (or more) refresh using post it notes! I suppose this is only an issue if you don't recycle. Otherwise, nice and easy!
This set of finance organizing printables from Abby at Just a Girl and Her Blog  is one of my favorite finds, and I use it all the time; for blogging, for Birthday Blocks, and for our personal finances. I like having something pretty to use on mundane details, and Abby is awesome at making pretty printables. This set (there's more than what I pictured) is one of my favorites, but she has a lot more to check out as well!
This blog planner set of printables from Confessions of a Homeschooler might be my favorite new find – I've already printed them all out and am trying desperately to find a spare hour or two (or six) to get some actual planning done with them. Remember how I said above that I like pretty printables? Erica delivers! She also has a shop with a bunch of other printables available for super reasonable prices, but she gave out this whole planner for FREE!!! How awesome is that!?
Erica's planner has lots of great pages and pieces to utilize in your blog planning, and I love using them in conjunction with my own printables. In case you missed it, you can find my little additions for your blogging needs here. A little self-promotion never hurt anyone, right? 😉
What is your favorite tool to get organized for the new year?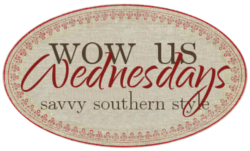 I love linking up at these parties!