Well, I can NOT believe the response to my post on my Printable Baby Book Pages!! At the time of this post, there are 1600 Downloads!!! Are you kidding!?!
I am simply amazed.
Thank you so much to everyone for sharing and downloading – it warms my heart to think of how many babies are getting adorable baby books now! 🙂
To do justice to the overwhelming response, I have created that GIRL version I hinted at so long ago – and I won't make you wait any longer!!
Printable Baby Book Pages for Girls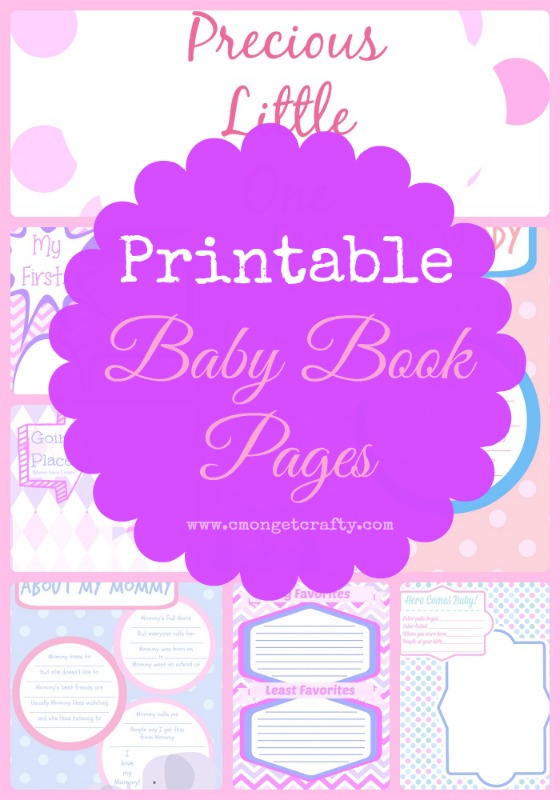 I've included small peeks at each page, and if you scroll to the bottom, you can click the link to take you to the download!
Cover art
Stats
Birth Story
Daddy
Mommy
Baby Likes/Dislikes
Firsts
And pages for those great snapshots you are sure to be taking!
Get your Printable Baby Book – Girl version here!
NOTE: You will need to sign up for a Canva Account if you don't have one, but it is free to download the design!