Once again, the lovely ladies at Hometalk were super kind and asked me to curate a board of my favorite posts. Previously, they asked me to cultivate a board of my favorite Kid's Decor Room Ideas after I posted my Superhero Table Makeover.  There were plenty of awesome posts to peruse in this category, and I found so many that I loved! There were small hacks, full room makeovers, and unique decor ideas to make the perfect kid's room or play space for your needs. Pop over to that collection and check out some awesome DIY reveals!
This go around, I focused on my current angst:
Seriously, everyone has storage issues, and I've been browsing posts for a while looking for some unique inspiration.
I contributed one small post to this collection, on how I decided to store all of J's toy cars for both convenience and order, but there are a lot of other cool ideas on this board. If you are in need of some new storage ideas, definitely check it out!
**This is NOT a sponsored post, and all opinions are my own.**
Have you visted Hometalk?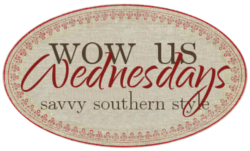 I love linking up at these parties!