9 Baby Shower Gifts and Ideas
Anyone planning a baby shower or expecting a baby nowadays knows that Pinterest is a reliable go-to source for ideas. There are just so many of them out there! I decided to help you out and collect some of the cutest and most original ones I've found and put them all in one place for you! All of these can be found on my Baby Showers and Gifts Pinterest Board, so be sure to follow!
30 Unexpected Baby Shower Gifts That Are Genius
There are some seriously genius gift ideas in here, both DIY and store-bought. I might be buying a few for myself!
Owls seem to be all the rage lately, and this adorable blankie is a really cute addition!
Cute patterns for anyone with some sewing or crochet ability – I love baby booties!
36 Ingenious Things You'll Want as a New Parent
Another great compilation, lots of stuff I wouldn't mind having for myself!
Perfect gift for babies of gamers!
Ok, I know a LOT of expectant parents that this would make a fun gift for!
This is a pretty brilliant and unique idea, perfect for busy moms and dads who aren't great at baby books!
Wow, this is a great unique gift for a nursery if you know the baby's name!
Well, I'm clearly biased, but definitely unique baby gift ideas here for all those baby photos about to come! 🙂
Don't forget to come back and visit for the other posts in my Baby Series!
Links will be added as the posts go live, so pin this now and check back later for all the goodies in one spot! I'm going to share with you:
How to Make a Diaper Wreath Tutorial  (and Diaper Bouquet!)
Make Your Own Baby Book (with free printables!)
Unique and Fun Baby Shower Gifts (you are here!)
What unique baby shower gift ideas have you seen?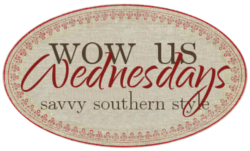 I love linking up at these parties , and at House of Rose!